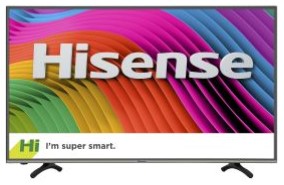 43" Hisense
SKU: 43H7D
Pays Your First Week!
NO Credit Needed
120 Days Same As Sticker Price
Overview
4K UHD Smart LED TV; the H7 series 4K Ultra HD TV gives you vivid colors and sharp lines in every picture. This TV also supports High Dynamic Range (HDR) to elevate the brightness and colors while the local dimming backlight feature increases bright and dark areas of the screen for sharper contrast.
ACE MAKES IT EASY



Free Delivery for New Clients