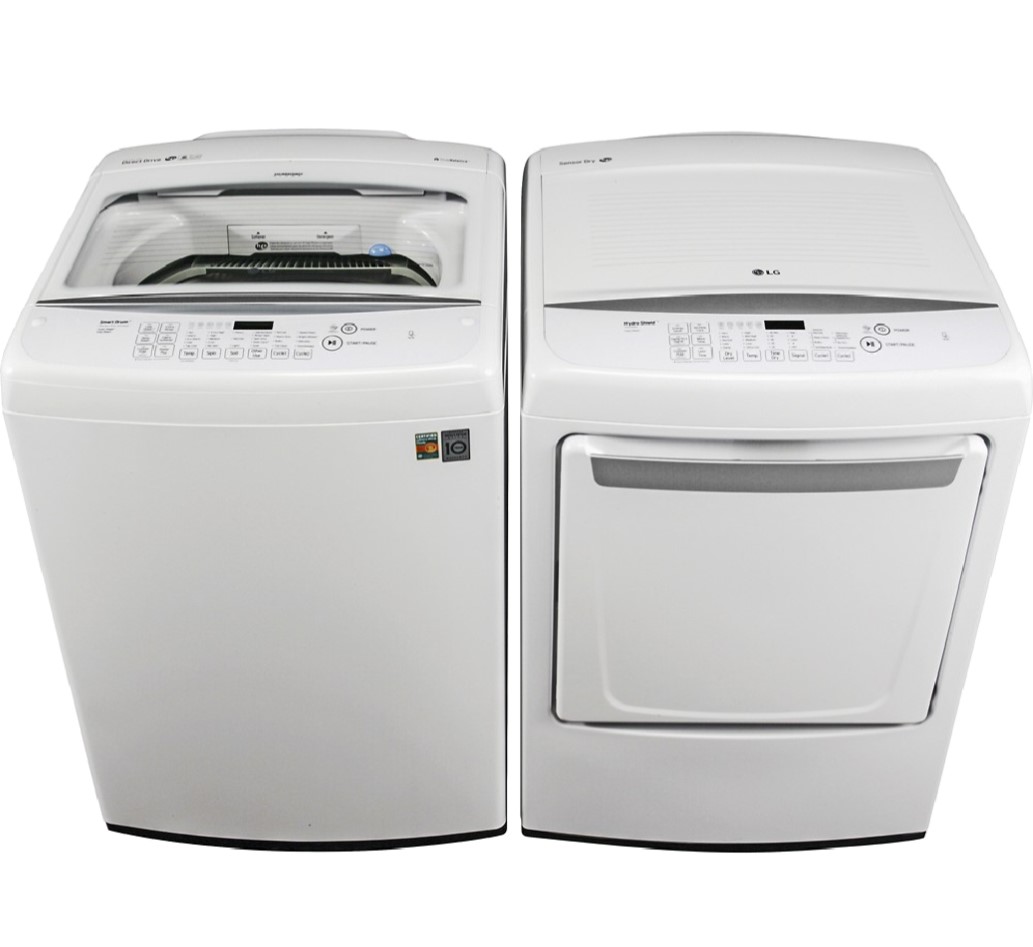 LG Laundry Pair
SKU: WT1501CW/DLE1501W
Pays Your First Week!
NO Credit Needed
120 Days Same As Sticker Price
Overview
LG puts a modern spin on the traditional top load laundry pair. By moving the control panel from the back to the front, the buttons and LED display are easier to read and use. Modernize your laundry room with this intuitive and functional design. Do laundry a little less often. With 7.3 cubic feet of capacity, this dryer handles really large loads.
Total Rental Payment: $5,256.16
ACE MAKES IT EASY



Free Delivery for New Clients