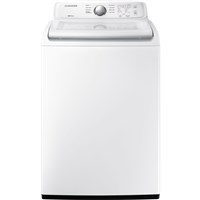 Samsung Washer
SKU: ALSAMWA45N3050AW
Pays Your First Week!
NO Credit Needed
120 Days Same As Sticker Price
Overview
Samsung's Top Load Washer with 4.5 cu. ft. capacity allows for larger loads so you can spend less time doing laundry. Vibration Reduction Technology keeps loads balanced and quiet even at high speeds, while Self Clean keeps your laundry drum fresh and odor-free so its ready for the next wash.
Total Rental Payment: $1,816.36
Product availability may vary among Ace Rent to Own locations.
ACE MAKES IT EASY



Free Delivery for New Clients