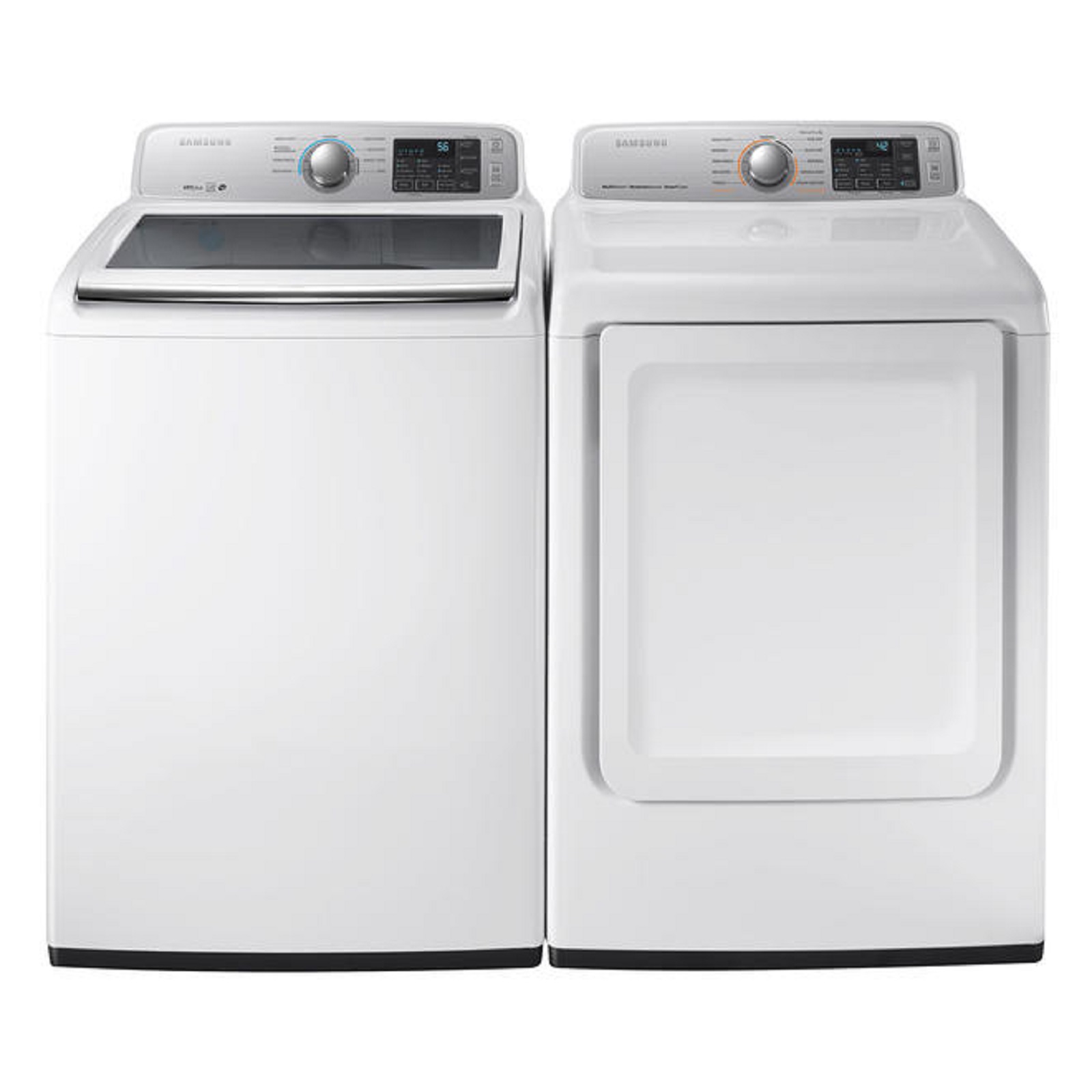 Samsung Washer & Dryer Pair
SKU: DV45H7000EW/D
Pays Your First Week!
NO Credit Needed
120 Days Same As Sticker Price
Overview
Samsung's Top Load Washer with 4.5 cu. ft. capacity allows for larger loads so you can spend less time doing laundry. Vibration Reduction Technology keeps loads balanced and quiet even at high speeds, while Self Clean keeps your laundry drum fresh and odor-free so its ready for the next wash. The Samsung DV45H7000EW White Electric Dryer makes easy work out of just about any load of laundry. With 9 pre-set cycles, large drying capacity and Wrinkle Prevent feature, this Samsung dryer takes the guesswork and the babysitting out of laundry day. Toss bulky items, like bedding, towels or a load of jeans on the Heavy Duty or Bedding cycle and let the Sanitize cycle take care of well-loved items, like blankies and Teddy.
Total Rental Payment: $4,276.09
ACE MAKES IT EASY



Free Delivery for New Clients