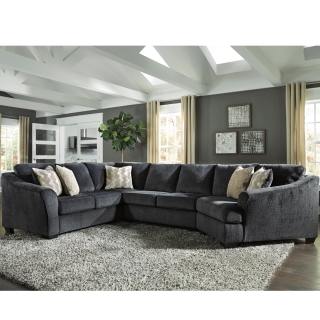 Eltmann 3 Piece Sectional by Ashley Furniture
SKU: 413034/48/75
Pays Your First Week!
NO Credit Needed
120 Days Same As Sticker Price
Overview
Uniquely chic components, including an angled cuddler and sofa with corner wedge, redefine how warm and enticing large-scale furniture can be. Wrapped in a plush and textural chenille fabric, this gorgeous gray sectional is richly tailored with sloped, flared arms that enhance the inviting feel and contemporary appeal.
Total Rental Payment: $2,079.35
ACE MAKES IT EASY



Free Delivery for New Clients